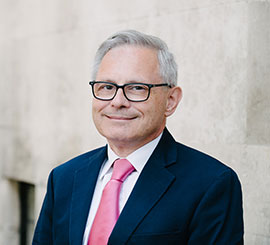 HEAD OF CENTRAL GOVERNMENT
Simon Lydiard is a former senior civil servant, with a 38 year career spanning several government departments and specialisms. He joined the civil service at the most junior grade and worked his way up, attaining senior civil service rank eight years before he left.
Having started as a general administrator, Simon worked in HR, finance and property, before specialising in procurement mid-way though his career. He developed and led the introduction of new approaches to procurement in the civil service, working on the introduction of category management and the application of electronic business and supply chain collaboration in the MoD and, as Director of Contract Management Excellence, over-hauling the Department for Transport's (DfT) approach to managing commercial contracts through the introduction of new models, standards and training.
A particular passion for Simon has been the support of small business – DfT's spend with small businesses increased ten-fold whilst he was their Small Business Champion. He advised on procurement aspects of the Small Business, Enterprise and Employment Act 2015. After he left the civil service, he led a review of small business procurement for the Crown Commercial Service. He has also worked extensively on the development and promotion of the procurement profession, for which he was awarded Fellowship of the Chartered Institute of Procurement & Supply.
Having started his career at the most junior grade, things took off for Simon after he was diagnosed as dyslexic – a condition he has worked hard to overcome, in the process being presented with a leadership award by the Cabinet Secretary, and becoming an Ambassador for a dyslexia charity. He was also awarded Fellowship by the Institute of Leadership and Management.