Procurement
27th February 2019
Simon Lydiard asks how could it all go so wrong for the Department for Transport's "no deal" ferries contract.
A recently established company which had never run a ferry service, and owned no ferries, was awarded a ferries contract worth £13.8m. The reason? Extreme urgency. Apparently, a "no deal Brexit" was "unforeseeable". The contract was awarded by the DfT. The Department used Article 32 of the Public Contract Directive. That allows for negotiation without public competition in the case of extreme urgency. To be fair, we've only known for two and a half years that Brexit was coming!
It gets worse. Transport Secretary, Chris Grayling, defended the deal as good for a British company. Except, Seabourne was allegedly backed by Arklow, an Irish company. Though Seabourne were never able to provide written evidence of this, and Arklow claim they never made a firm commitment. And now say they won't. Collapse of contract.
It gets even worse. The port to be used was Ramsgate. It can't accommodate modern-sized ferries (especially if they actually existed). And it can't be made ready in time. Plus, neither Seabourne (nor Arklow) had an agreement with Ramsgate to use the port.
Could it get worse? Yes. Now we know the National Audit Office warned DfT that Seabourne was unable satisfactorily to meet the criteria of the contract, and, far from no public money being spent, as Grayling claimed, £800k had been spent on advisors.
Chris Grayling was entering choppy waters with this contract. Now he hasn't got any ferries to escape in. And no port in which to weather the storm.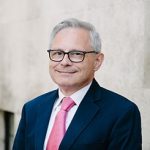 Simon Lydiard is an Associate of DragonGate and a Founding Partner of Breaking Barriers Innovations.